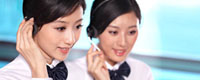 Name: Catherine Chang
Tel: +86-22-60688057
Fax: +86-22-58136206
E-mail: info@unionpro.cn
Add: 1-5206,A zone, No. 6 huafeng road, Huaming Industrial Park,Dongli, Tianjin


Product name : All-Purpose Leafy Vegetable Vortex Washing Machine

Product No. : TW106
Details:
Application:
Washing leaf, root and other vegetables such as spinach, celery, potato, carrot, fruits, seafood, seaweed and so on. (100% cleaning)
Feature:
Frame and body is all made of high quality stainless steel 304 which has good appearance and meet food hygienic requirements.
The discharge is controlled by hydraulic system, 95 ° inclined tank, steady speed and accurate, washing time full control.
Batch quantity washing, the washing time can be accurately controlled.
It is equipped with a strong circulation water flow, meanwhile, and this machine can keep fruits and vegetables in good condition.
The automatic water rehydration device is used to filter out the waste water and replenish the clean water.
Our high quality SS304 stainless steel has far longer service life than common SS202 poor steel material machine which other one supplies.

The whole machine is easy to operate, clean and work stable with high efficiency and save labour force.