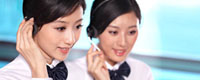 Name: Catherine Chang
Tel: +86-22-60688057
Fax: +86-22-58136206
E-mail: info@unionpro.cn
Add: 1-5206,A zone, No. 6 huafeng road, Huaming Industrial Park,Dongli, Tianjin


Product name : Vegetable Brush Peeling Washing Machine

Product No. : PWM600-PWM1500
Details:
Application:
Peeling, washing and polishing root vegetables such as potato, carrot, sugar beet, yam, fruits and so on. (100% cleaning)

Feature:
Frame and body is all made of high quality stainless steel 304 which has good appearance and meet food hygienic requirements.
Concave-convex brush which ensure clean food bumpy surface totally.
The brush is made of imported high quality nylon with good toughness which ensure no depilation and collapse during use, and has good resistant to acid, alkali and corrosion.
Our high quality brush has far longer service life than common material brush which other one supplies. Some other brush is only can work half a year. Ours can work 3~5years!
The whole machine is easy to operate, clean and work stable with high efficiency and save labour force!