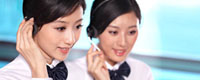 Name: Catherine Chang
Tel: +86-22-60688057
Fax: +86-22-58136206
E-mail: info@unionpro.cn
Add: 1-5206,A zone, No. 6 huafeng road, Huaming Industrial Park,Dongli, Tianjin


Product name : Quarda Seal Packing Machine

Product No. : QS5235/QSC5235
Details:
Application:

Applicable bag type: Seal type bag.
Applicable film materials: A variety of laminated films, single-layer PE film, film thickness range 0.03mm-0.15mm.
Applicable packing materials: Granule, food & non-foods, such as potato chips, candy, milk powder, frozen food, pet food, MSG, oatmeal, hardware, juice and souce, etc.
Features:
1. Attractive standing bag style to satisfy the market demand.
2. It completes bagging sealing, bottom flat automatically.
3. PLC pneumatic system for vertical and horizontal sealing.
4. Easy to oprate, low mainteance.
5. Applicable bag type: the machine can make pillow-type, bag and standing bag according to customer's requirement.

Optional devices:
Gusset device; Pouching device; Exhaust/Inflatable devices; PE film sealing; Anti-static eletricity; Horizontal seal cooling; Nitrogen charging device; Vibrating device; Sealing device; Easy tear device; Bag support device; Evacuating device; Film rectity deviation adjust device; Horizontal sealing servo motor.
Common related equipment:
Multihead weigher/linear weither; Cup measuring machine; Auger filler; Lipquid pump.