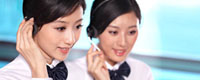 Name: Catherine Chang
Tel: +86-22-60688057
Fax: +86-22-58136206
E-mail: info@unionpro.cn
Add: 1-5206,A zone, No. 6 huafeng road, Huaming Industrial Park,Dongli, Tianjin


Product name : Vertical Packing Machine

Product No. : CV3220/CV4230/CV5235/CV6240/CV7245
Details:
Application:

Applicable bag type: Pillow bag, Gusset Bag, Seal type bag.
Applicable film materials: A variety of laminated films, single-layer PE film, film thickness range 0.04mm-0.15mm.
Applicable packing materials: A variety of recreation food, frozen food, coffee beans, oatmeal, granulated sugar, salt, rice, pet food, small hardware etc.
Features:
1. PLC control, man-machine interface easy to operate and maintaince.
2. Driven by servo motor and optical tracking devices to keep accuracy.
3. The frame of machines is made of #304 stainless steel, equiped with auto-stop protection function when open the door.

Optional devices:
Gusset device; Pouching device; Exhaust/Inflatable devices; PE film sealing; Anti-static eletricity; Horizontal seal cooling; Nitrogen charging device; Vibrating device; Sealing device; Easy tear device; Bag support device; Evacuating device; Film rectity deviation adjust device; Horizontal sealing servo motor.
Common related equipment:
Multihead weigher/linear weither; Cup measuring machine; Auger filler; Lipquid pump.