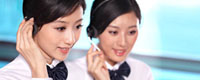 Name: Catherine Chang
Tel: +86-22-60688057
Fax: +86-22-58136206
E-mail: info@unionpro.cn
Add: 1-5206,A zone, No. 6 huafeng road, Huaming Industrial Park,Dongli, Tianjin


Product name : MAP Bag Packing Machine

Product No. : MAP600E
Details:
Application:
This machine is widely applicable to: raw and cooked meat, aquatic products, fruit and vegetables, fast food, seafood, cakes and other large bags of food modified atmosphere packaging. Lead to food quality, freshness, color, conformal and taste characteristics.
Features:

1. The machine adopts high quality 304 stainless steel, in line with the requirements of food grade, non-toxic, anti-acid, anti-rust, durable.
2. Automatic control system consists of the world's leading OMRON programmable logic controller (PLC) and touch screen (programmable HMI) and related electrical elements.
3. Automatic fresh gas mix, put artificial bags, automatic vacuum, automatic vacuum inflatable, automatic sealing, manual handling bags.
4. Friendly interface, every aspect of the food packaging process can be arbitrarily adjust the settings on the touch screen.
5. Food bag loaded Gang 0.25-50kg net weight, large sachet adjustable distance, stable performance, low failure rat.
6. For large enterprises and food preservation bag packaging experiment teaching and research institutions.