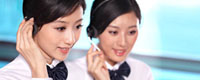 Name: Catherine Chang
Tel: +86-22-60688057
Fax: +86-22-58136206
E-mail: info@unionpro.cn
Add: 1-5206,A zone, No. 6 huafeng road, Huaming Industrial Park,Dongli, Tianjin


Product name : Meat Mixer 340L with Twin-Axial

Product No. : M340
Details:
Application and Feature:
This meat mixer will mix the material evenly and inflated sufficiently with good flexibility, bright color and the ability of extracting protein to the maximum limit.
Whole machine is made of stainless steel, which enables the machine to have good reliability, durability, airtightness and convenience to clean. The backward open structure makes it safe and reliable.
The parallel twin-axial structure and spiral type blades will make the materials at the optimum degree for various process requirements.

About VM340I:
VM Series vacuum mixer reaches advanced international mixing technology and localization meat processing. This mixer produces evenly mixed and bubble-free meats with perfect elasticity, which makes it becomes the top choice in market.
The mixer is made of quality stainless steel, solid, durable and hygienic.
VM series vacuum meat mixer is equipped with high performance vacuum system; and vacuum rate can be set up.
The parallel twin shafts equipped with palm-vane and pushing-ring make a uniform mixing result. Total mixing time, interval time and mixing types can be set up.