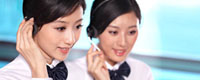 Name: Catherine Chang
Tel: +86-22-60688057
Fax: +86-22-58136206
E-mail: info@unionpro.cn
Add: 1-5206,A zone, No. 6 huafeng road, Huaming Industrial Park,Dongli, Tianjin


Product name : Frozen Meat Grinder 1000-2000kg/h

Product No. : G120
Details:
Description:
Materials in the hopper are pushed to precut-plate by the rotation of screw. The meat is cut to uniform particles through the relative movement between knife and hole-plate caused by rotary screw.
The main body and food area are made of quality stainless steel, reasonable structure, reliable performance and low noises. Different applications are for both fresh and frozen meat. G series is specialized for mincing frozen meat. To create an excellent meat cutting result, different hole-plates can be selected according to the various processing requirements.
Features and Advantage:
German technic super performance, made of stainless steel SUS304, suitable for frozen meat, frozen oil, sesame, peanut,as well as fresh meat
Style Reasonable lead, large feeding pan, high efficiency
Convenience Grind frozen meat to grains of different size without damaging the muscle fiber, little rising temperature to keep meat fresh
Safety protection device and emergency stop button to ensure safe operation.

High Effiency Two worms equipped, working independently with different speed. You can setup different speed combination as your different materials so as to reach a wonderful effects and good productivity.