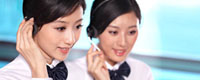 Name: Catherine Chang
Tel: +86-22-60688057
Fax: +86-22-58136206
E-mail: info@unionpro.cn
Add: 1-5206,A zone, No. 6 huafeng road, Huaming Industrial Park,Dongli, Tianjin


Product name : Vegetable & Fruit Dicer Cutting Machine

Product No. : DVC800/DVC1500
Details:
Application:
Vegetable Dicer is suitable for cutting root, stem vegetable and fruit such as potato, carrot, sugar beet, yam, eggplant, fruits and so on into cubic or cuboid. Size is adjustable according to requirements.
Feature:
Machine is made of high quality stainless steel 304 and magnesium which has good appearance with good anticorrosion function, and meet food hygienic requirements.
Be equipped with once shaping composite knife with regular shape and smooth section.
Advanced design with simple operation, and low power consumption.
Different food material causes different processing capacity please kindly note.