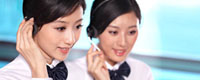 Name: Catherine Chang
Tel: +86-22-60688057
Fax: +86-22-58136206
E-mail: info@unionpro.cn
Add: 1-5206,A zone, No. 6 huafeng road, Huaming Industrial Park,Dongli, Tianjin


Product name : Incline Vacuum Packing Machine with Double Chambers

Product No. : IVD500-IVD600
Details:
Application:
Incline type double chamber vacuum packing machine is suitable for paste, semiliquid, especially for material with high water content (such as pickles, fungi, mushroom, preserved vegetables, condiment, stewed meat, watered bamboo shoots, forcemeat, bean products, seasonings with soup) and so on. Vacuum packing prevent food from oxidization and mildew. It's also used for material in granule, powder and brick form such as rice, bean and peanut. The package can be in the form of cuboid, square, rectangle and so on.
Feature:
Stainless steel structure
Vacuum chamber tilting angle 0~45º, prevent liquid in package overflowing
Be suitable for material not only with liquid content but in granule, powder and block.
Vacuum packing with double chamber
CE certificate
Technical Parameter
| | | |
| --- | --- | --- |
| Model | IVD500 | IVD600 |
| Vacuum chamber size | 600×580×100mm | 710×680×100mm |
| Sealing length | 500×10mm×2 | 600×10mm×2 |
| Packaging speed | 1-3 times/minute | 1-4 times/minute |
| Voltage/power | 380V/50HZ/1Kw | 380V/50HZ/1Kw |
| Vacuum tilt angle | 0-45º (adjustable) | 0-45º (adjustable) |
| Weight | 215kg | 360kg |
| Dimension | 1200×700×960mm | 1420×765×960mm |