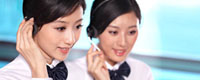 Name: Catherine Chang
Tel: +86-22-60688057
Fax: +86-22-58136206
E-mail: info@unionpro.cn
Add: 1-5206,A zone, No. 6 huafeng road, Huaming Industrial Park,Dongli, Tianjin


Product name : Cold Air Food Drying Machine(Room)

Product No. : CAD200~CAD2000
Details:
Application:
Cold air food-drying machines are most commonly used to dehydrate fish fillet, squid, meats, fruits, vegetables, and herbs. Comparing with hot air drying machine, food dried by cold air retains the majority of their nutritional value, color and taste maximum.
Feature:
Cold air (3°C~24°C) drying approach natural dry, food be dried has good color, quality, taste, less nutrition loss and easy to store.
Equipped with special designed dehumidifying device, and refrigeration unit.
Compact structure
Easy to operate, just connect water and electricity it will work by PLC control.
Automatically finish drying process and turn to cold store
Size and other parameter is customized
Drying time depends on thickness of food(5~14hours)
More expensive than hot air drying machine.
Technical Parameter for Cold Air Food Drying Machine(Room)
Model

Output (kg/batch)

Inner Air Temp.( °C)

Installed Power (KW)

Dimension (mm)

Weight (Ton)

L

W

H

CAD300

300

3~24

18

4600

2800

2900

1.5

CAD500

500

3~24

36

5800

4200

2900

2

CAD1000

1000

3~24

62

7300

5400

2900

2.5

Remark:

Output bases on fish fillet, thickness ≤15mm.

Dehumidification:

Temperature:20℃~24℃, dehumidify 5% after drying 0.5 hours;

Temperature:12℃~14℃, dehumidify 70% after drying 12 hours;

Temperature:3℃~5℃, dehumidify 10% after drying 4.5 hours;

Trolleys that load food do not included in our quotation. If you need also please kindly inform us.

Above parameter is just for your information only, actual machine can be designed customized.