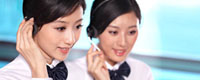 Name: Catherine Chang
Tel: +86-22-60688057
Fax: +86-22-58136206
E-mail: info@unionpro.cn
Add: 1-5206,A zone, No. 6 huafeng road, Huaming Industrial Park,Dongli, Tianjin


Product name : Root Vegetable Washing Line

Product No. : VWL400BR
Details:
Description:
Two Washing Line available: leafy vegetable washing line & root vegetable washing line.
Vegetable Washing machine with vibration outfeed (product outfeed over vibration screen) for medium to bigger capacities, for example approx. 800-1500 kg per hour, depending on product.

Efficient and gentle washing of lettuces, vegetables and fruit by means of adjustable water rotation.